Don't lose your relationship just because you are retiring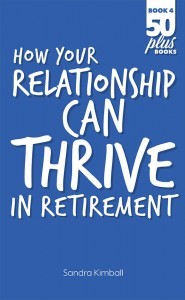 The retirement of one or both partners often puts a strain on a long-term relationship. For many people, it's the first time in their relationship that they are together 24/7 for an extended period, without any kids or jobs to occupy them.
For some, this is a great experience. For others, it creates some unexpected difficulties.
Instead of the relaxed, stress-free holiday that you were led to expect, you may find that being together with your partner 24/7, can cause tension and frustration. While it's not widely reported, the reality is that retirement can be tough on relationships and we are currently seeing the divorce rate increasing significantly in the 45 – 64 age group.
If you are finding that you and your partner are experiencing some difficulties, or you think that the retirement of your partner is going to cause some stress, you're not alone. Many people struggle at this time of life and until now, there hasn't been much help available to assist. In fact, most of the available retirement literature is sales oriented and features couples having a great time as they travel and do interesting things together.
We have been helping people to achieve happy and satisfying retirements since 2007 and during that time we have presented dozens of seminars for leading super funds, financial planning groups and various corporations. We have also spoken to hundreds of retirees about their experiences as they adjusted to new lives in retirement.